You can have multiple emails inside your account. Some may use this to use Grata at multiple jobs. Others may just want to manage their work vs. personal email inside their app.
To add / manage emails, click on the three lines at the upper right of the screen in the Grata app and Click "Edit Profile."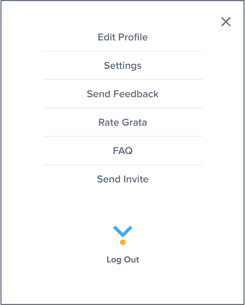 Go to the Account Information section and click on "Add another email address."

Once you add an email address, you can manage them by making one of them your primary email address where you want to get any emails, updates, etc. from Grata. You can toggle back and forth between email addresses and also delete email addresses by clicking on the red circle.