Sign into your company dashboard (click https://app.gratapro.com/login), then click "Account" in the left navigation list. You will see a list of people assigned as admins on your account under "Admin Users" on the right.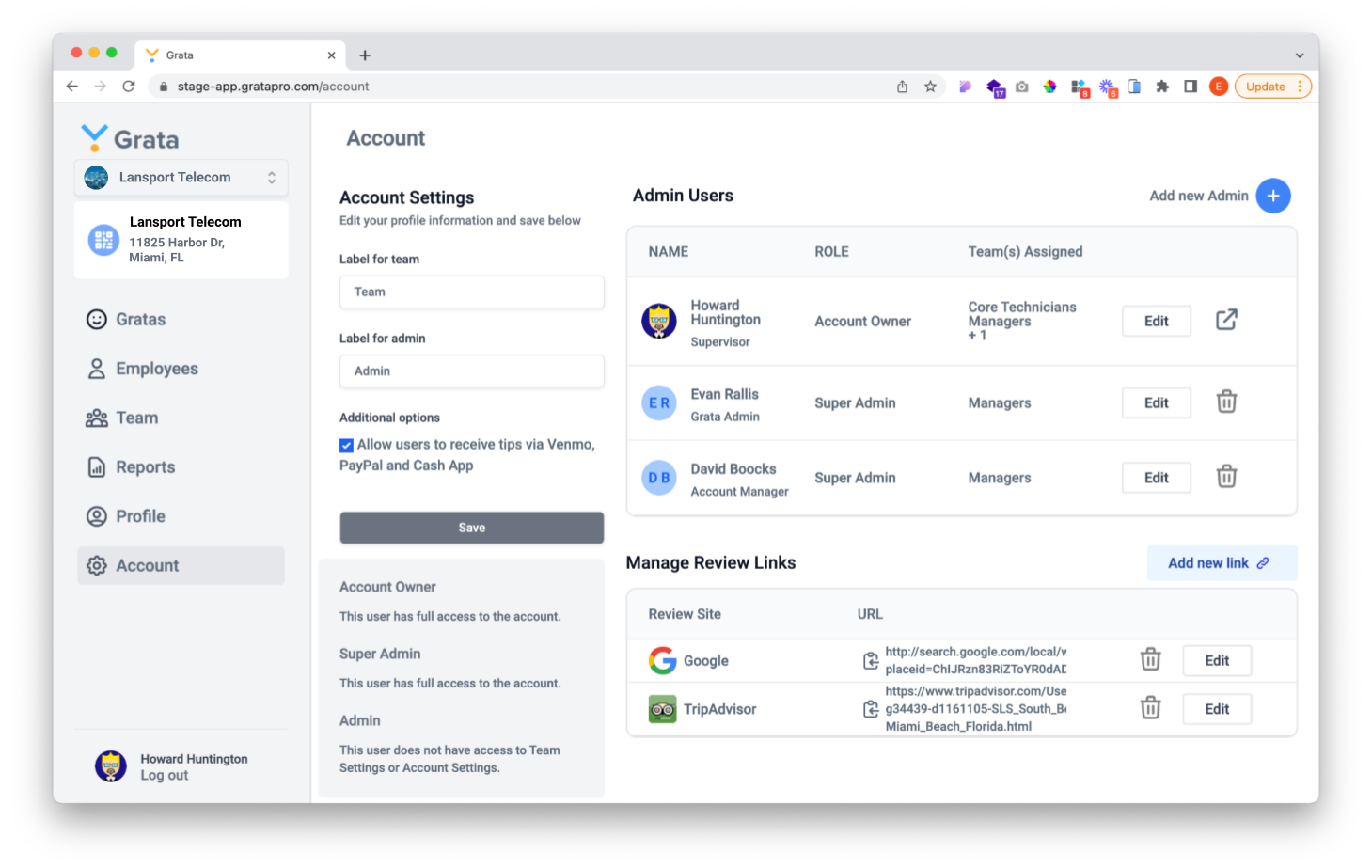 Click on the "Edit" button next to a team member's name to edit their access and/or admin permissions.
---
ADDING ADMINS
Click on the blue "+" sign in the upper right next to "Add New Admin" to add additional admin access to your dashboard. This will allow others to perform tasks depending on the ROLE you assign - like making changes to the dashboard, adding and managing teams or members, or selecting options like turning third party reviews on and off.