First, log into your dashboard by clicking here. Click on "Team" in the left navigation area. Your page will look something like this:


If you've already created teams, you will see a list of your teams in the middle column, as well as a listing of all employees on the right, with the teams they've been assigned to in the table...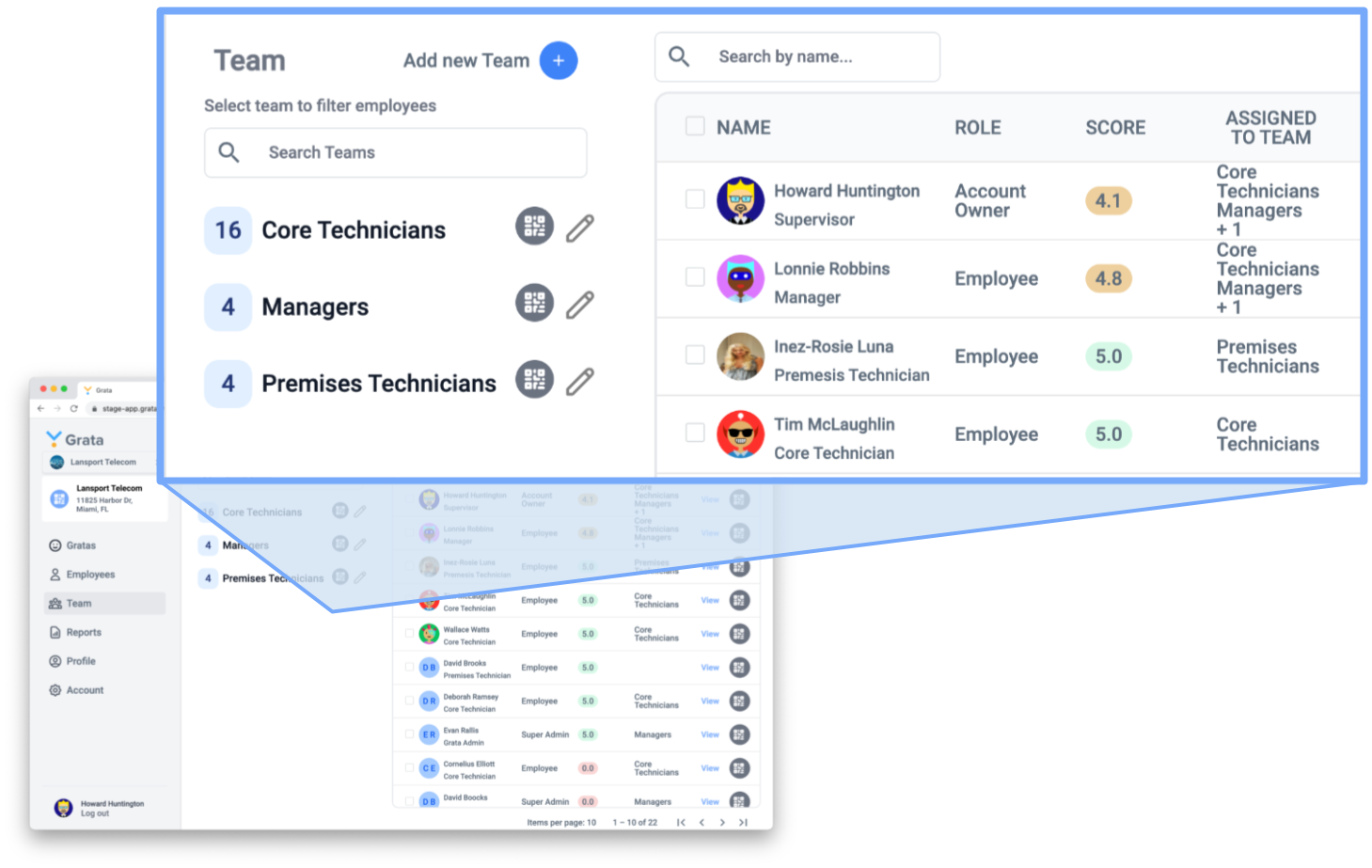 ---

If you haven't created teams yet, click on "Add new Team."
You can manage your teams in two simple ways.
You can click on the Edit "pencil" icon next to the team name and then add or subtract team members.

You can also click on any employee name and it will bring you to a profile showing their assigned teams. You can click to add or remove that employee to any team.