To receive cash rewards (tips) for your amazing service, add your Venmo, Paypal, and CashApp usernames to your Grata Profile Page. If your current employer turns on the cash rewards functionality in Grata, then tipping will automatically be added to the Grata-giving process flow.
Click on the three lines at the upper right of any page to pull up the services tab. Your screen will look like this: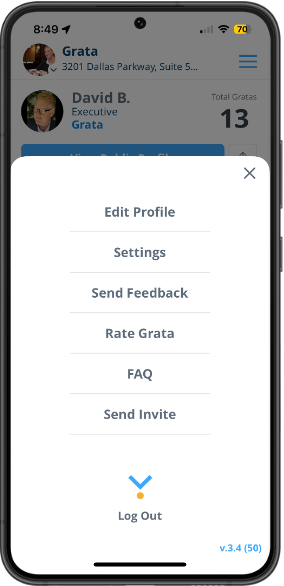 Click on "Edit Profile," then scroll all the way down to the bottom of the "Personal" tab to the section "Cash Rewards" where you'll see an area to enter your various cash app names, or handles...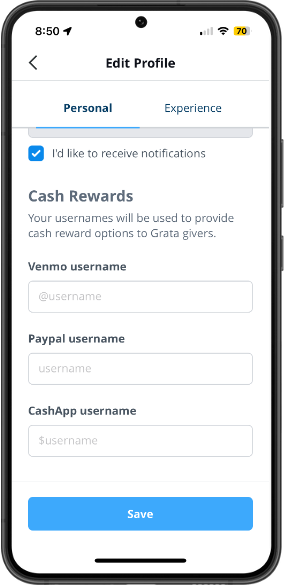 Simply add your usernames and if your company allows tipping, then customers will have the option to tip during the Grata-giving process.


---
NOTE: All monetary transactions are handled through the third party payment processor (Venmo, Paypal, CashApp). Grata does not see, capture, or store any of the transaction data and we don't process any part of the transaction.