You can send employees an email to download and set up a Grata account directly from your Grata Dashboard / admin panel.
Sign in to your Grata Dashboard panel

Click on the "Employees" tab on the left navigation bar in your dashboard.

Click on "Invite Employees" in the blue box in the upper right of the employee.

Enter the employee's email address and Grata will send an automated email to the employee (see image below).

The link in the email will send the employee to their appropriate app store to download Grata.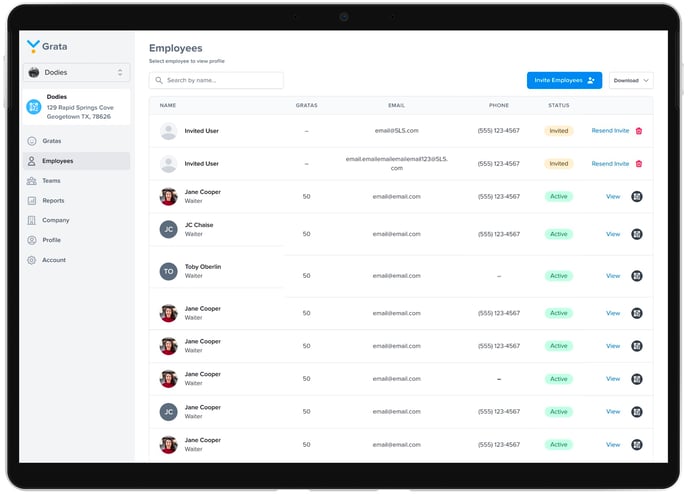 INVITE EMPLOYEE EMAIL