You can manage the way your company's Grata page by signing into your Grata Dashboard and clicking on "Company" in the left navigation bar. Here you can manage name, address, add a description of your business, add contact emails and social media handles, manage images, and add a link to your hiring page.
Remember to hit SAVE at the bottom right to update your Webpage.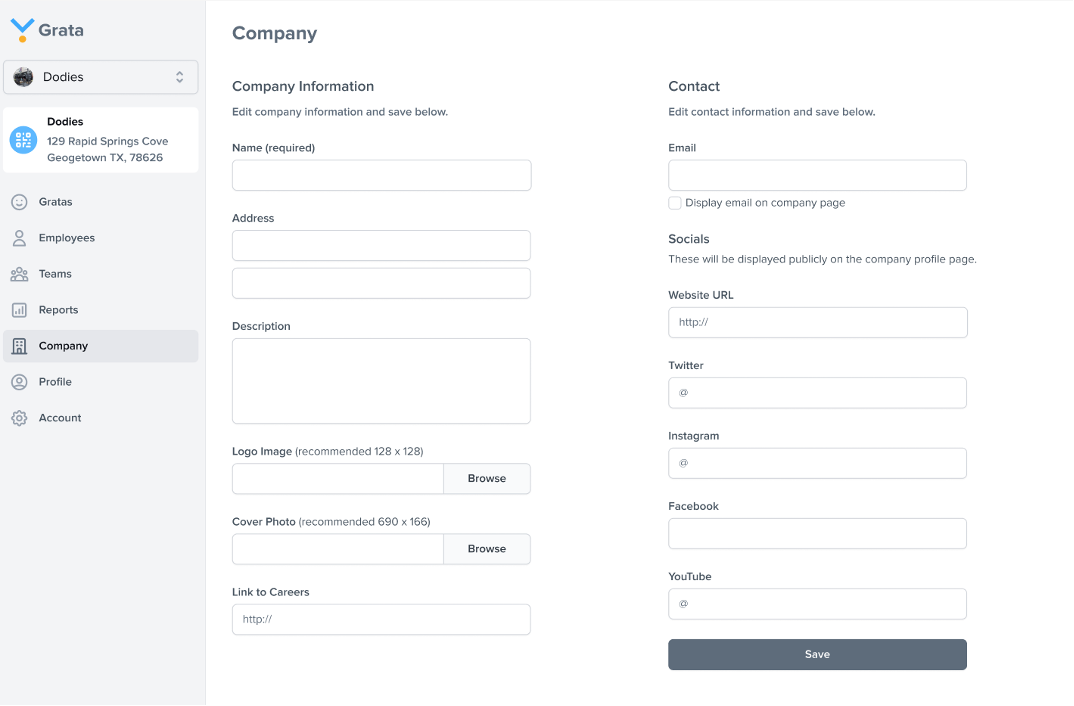 Click HERE for more information on what's on your Public Webpage.