Your personal public profile page showcases the amazing recognition you're getting from customers and co-workers.
You control what profile information is shared publicly. You can decide which comments / praise / feedback gets shown on your personal Grata page - just like you can on sites like LinkedIn.
---
Go to your profile page in the app or on the Web at www.gratapro.com.
ON THE WEB: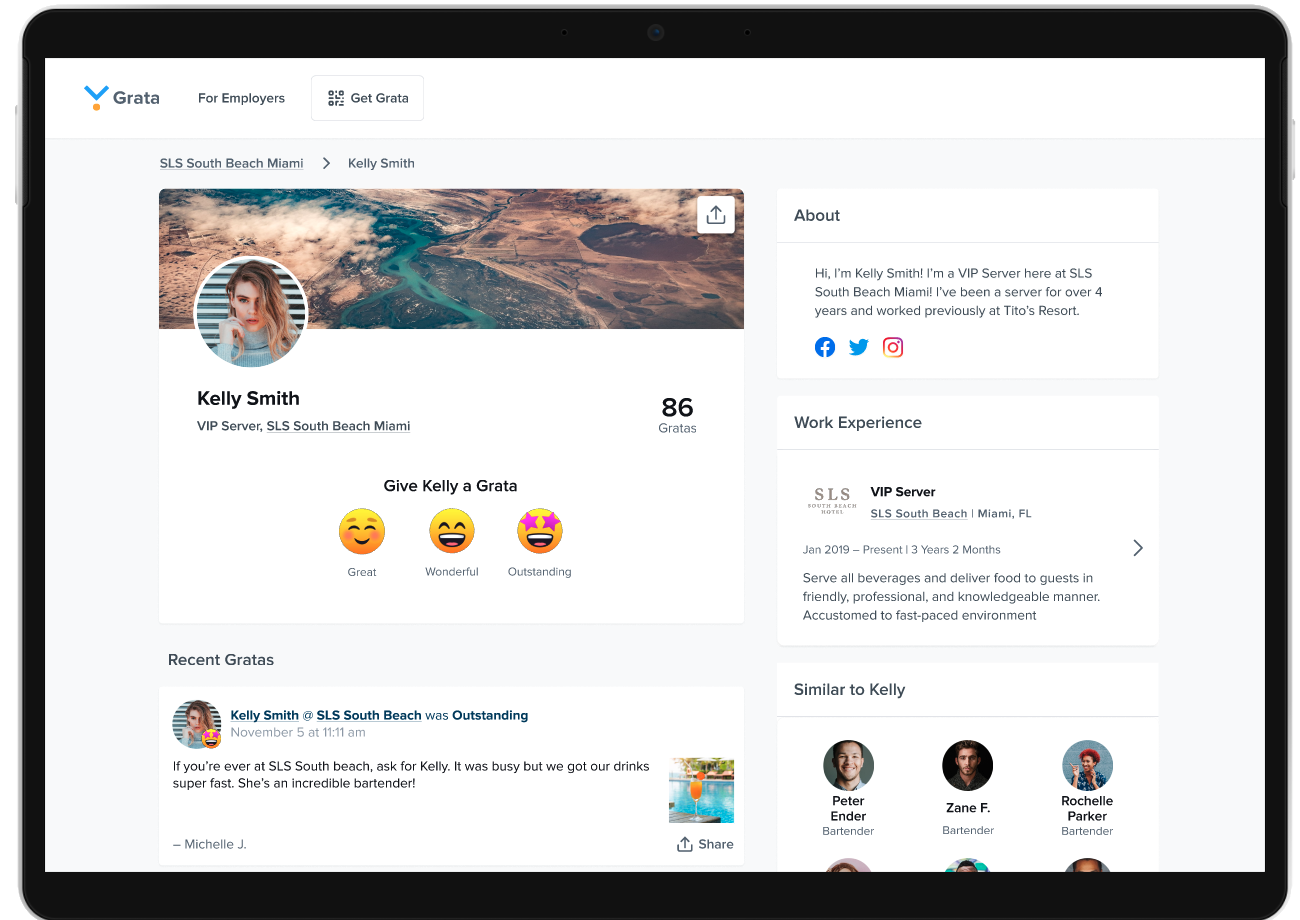 ---

IN THE APP:
You have a NEW profile page that showcases your Gratas ... and customers can now give you a Grata directly from your profile!
To share your page, click on the share icon in the upper right of the screen (on top of your background picture). You'll be able to share it via text, email, social media...or via any other app on your phone that allows you to share (e.g., Whatsapp).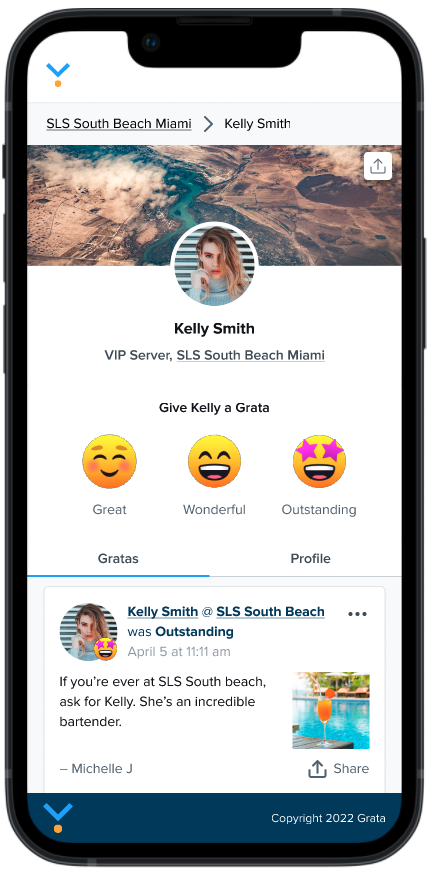 ---
Manage your profile information from the Profile tab underneath the feedback faces. Don't forget to add your work experience.