Share recognition on social media or directly to friends, family, or anyone!
You just got an amazing Grata and want others to know! Or you see an amazing Grata that you want to share with others. Now you can! Share on social media, send to your friends, family, management, and future customers - all through the platform.
Now, anyone can share:
Individual Gratas

Personal profiles (your individual showcase of your recognition)

Company pages - to show off how your company provides an exceptional customer experience through your amazing frontline brand ambassadors
---
SHARING A SPECIFIC GRATA
You can share recognition from the Grata "card" itself on the web or on mobile. Click on the share icon in the Grata and a "Share the Grata" box will pop up showing the Grata and sharing options. You can click on "Copy Link" if you want to paste into an email, text message, etc...or you can click on the Facebook, Twitter or LinkedIn icons to share directly on those platforms.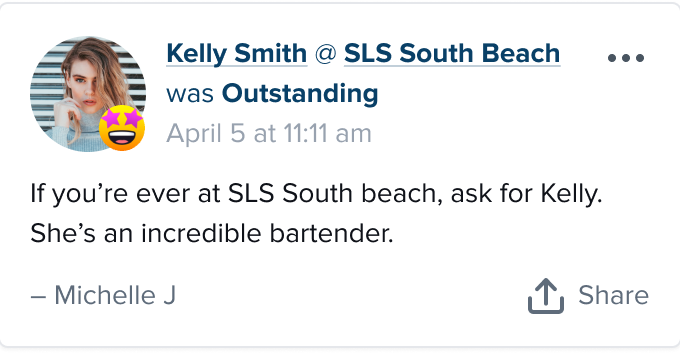 ---

SHARING A USER PROFILE
Users can send a link via text, email, Whatsapp, and social media from an individual's profile page. Send your own or someone else's Profile Page to let others see recognition pouring in for a service professional's amazing work.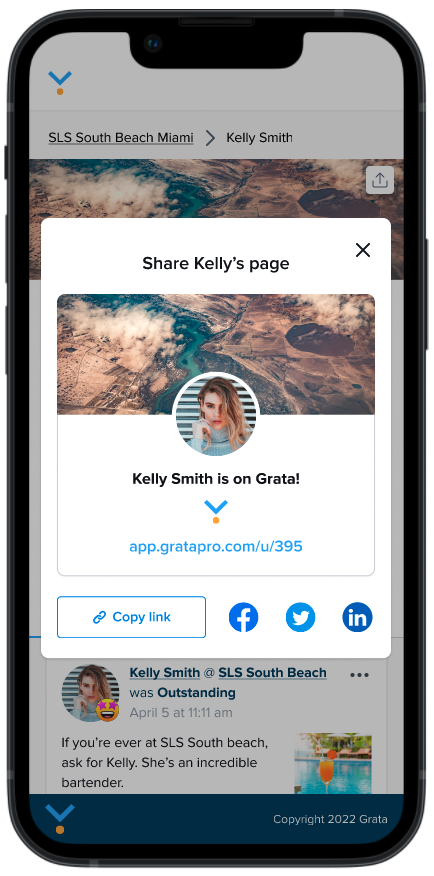 ---

SHARING A COMPANY PROFILE
Click on the share icon in the upper right of a Company Grata Page to let others know about a company's amazing service.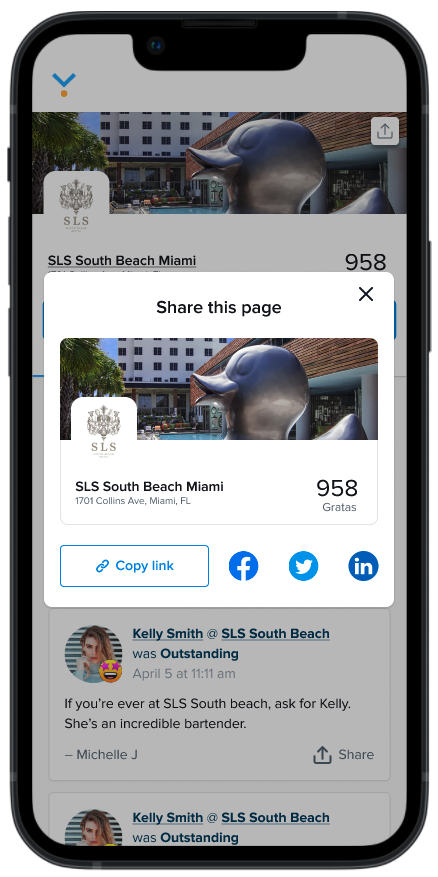 When you click to share from the Company or Profile page, you'll see your phone's native sharing options pop up from the bottom of the screen.