On Mondays, we'll email you a weekly update highlighting key metrics for your company's Grata experience. Below is a visualization of the dashboard, along with descriptions of the various elements in the view: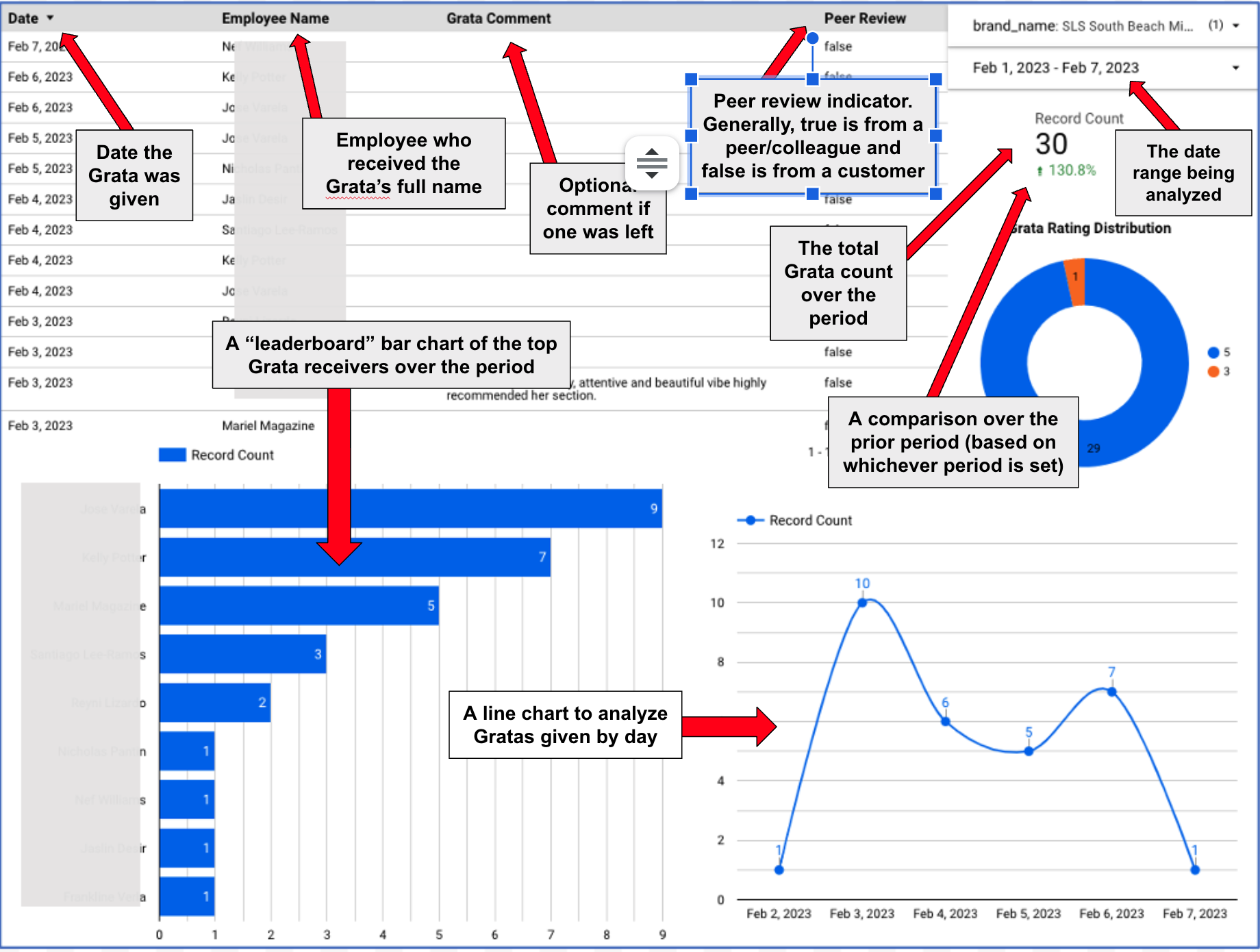 Detail on the visual data displays:
A Grata table that includes the date of the Grata given, the full name of the Employee who received it, the Grata comment if one was left, and lastly an indicator of if the Grata was given by a peer (Peer Review)
For the Peer Review column in particular:

True = the Grata is from a peer/colleague
False = the Grata is NOT from a peer/colleague

The report also includes a bar chart that shows SLS workers sorted by who received the most Gratas over the selected time period
Lastly, a record count is displayed as a number in the top right corner and in line chart form in the bottom right corner. The top right corner shows the Week over Week or period over period change as well as the total number of Gratas received amongst all employees over the time period
---

You can change how the table is sorted by right-clicking on the table.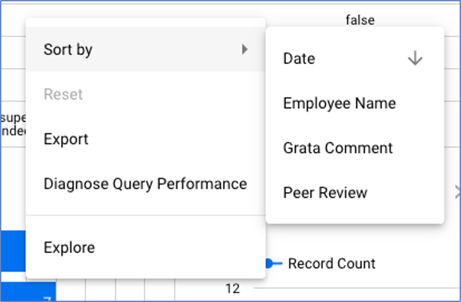 ---

While there are a large number of date ranges to choose from, the report is automatically filtered to the last 7 days. You can either select a pre-defined date period, or put in custom start and end dates.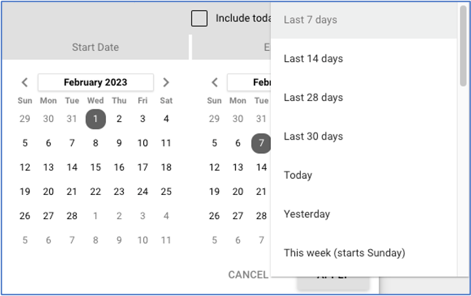 ---

EXPORTING REPORT DATA

You can export the data by right clicking on the table.

You can export data in the following formats: