You can choose to turn on the option to receive cash rewards (tipping) for your employees as part of your company's Grata experience. If you turn on cash rewards, customers will have the ability to show extra gratitude for their amazing customer experience during the Grata-giving experience.
---

To turn on Cash Rewards, first sign into your account at app.gratapro.com.
Click on the "Account" tab in the left navigation bar.
Finally, you can make your selection to turn Cash Rewards on or off for you company by checking or unchecking the box on the left of that page (highlighted here by the green box: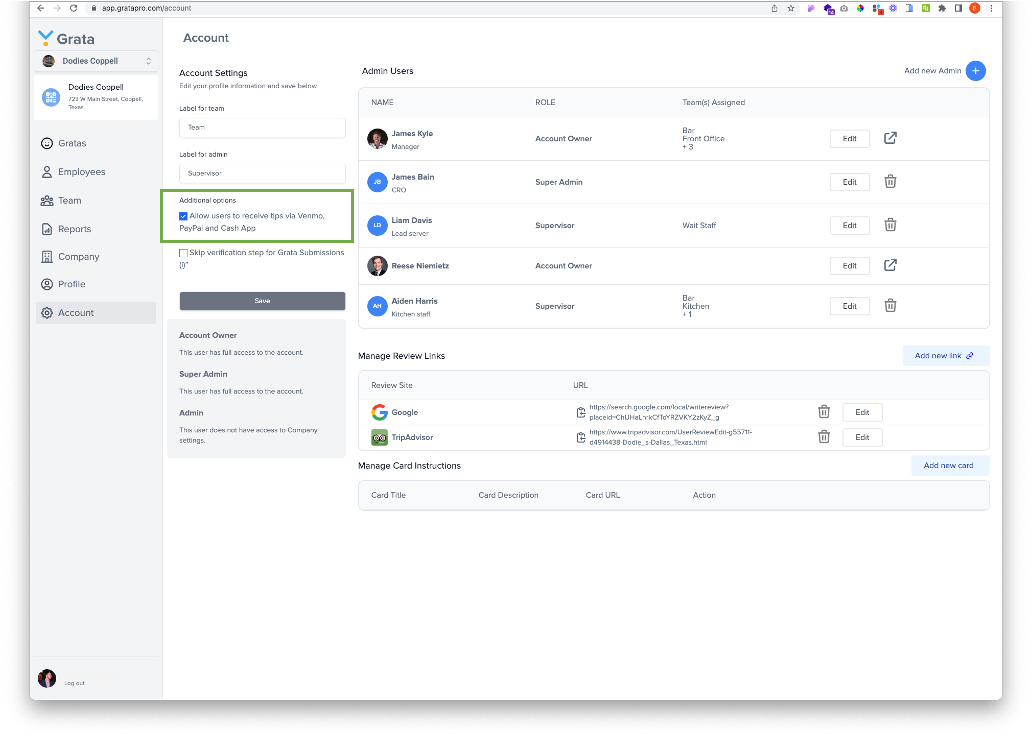 The screen will appear after the customer leaves their Grata and comments and look like this: